About Us
RocSoxx, LLC is focused on designing, manufacturing, marketing and distributing our unique, "water control device" for use on construction sites, environmentally-sensitive locations such as shorelines, landscaping and agricultural applications.
Our Patent Pending products RocSoxx™, a tubular configuration, and our RocSAXX™ rhomboidal (sand-bag style) configuration are currently being used and tested on State Highway Projects and on a military base in Florida.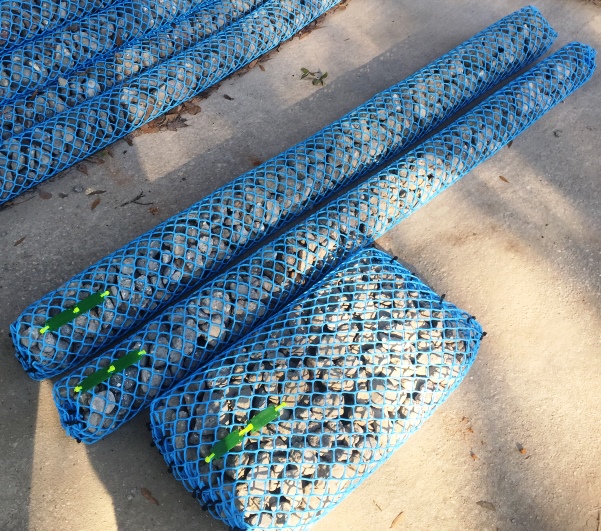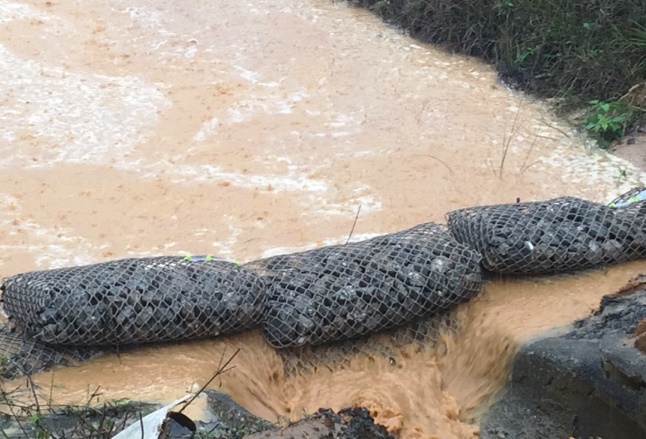 RocSoxx™: Our single-layered tubular-shape available in a 4.5" and a 6.5" diameter. Our standard length is 6'6". Standard weight on our 4.5" diameter RocSoxx™ is 60-80 lbs. and 100-120 lbs. on the 6.5" diameter when filled with cobble.
RocSAXX™: A seamless, single-layered, stack-able rhomboidal-shaped gabion with a 11.8" diameter. Standard length is 24". Standard weight 70-90 lbs. when filled.
Standard color is RocSoxx blue.
RocSoxx™ | RocSAXX™ | Patent Pending 14/852.606